You are here
Back to top
Auto Repair for Beginners (Paperback)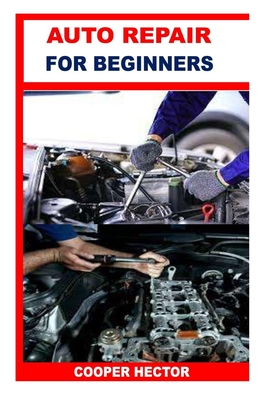 $8.99
Email or call for price
Description
---
AUTO REPAIR FOR BEGINNERS
Owning a car means you'll have to dedicate your time and money to maintaining it. While it certainly seems easier to drive to a dealership or a mechanic, sit and wait around playing Angry Birds on your smartphone while they service your car, and then give them gobs of money in return, it is so much cheaper, and sometimes less time-consuming, to do the maintenance yourself. Not to mention you may trust your own hands a little more than some random mechanic's.
So if you're feeling bold enough, try out some easy car repairs and maintenance on your own or with a buddy next time around, instead of relying on a service technician. But what kinds of easy car repairs and maintenance can you actually perform? Anything and everything, as long as you're comfortable. If there's ever something that you don't feel confident doing, however, be sure to leave that to the car professionals. Novices can replace their own wiper blades and even change their oil, but only attempt things like brake maintenance if you know a fair amount about vehicle maintenance and repair.