You are here
Back to top
Revery: A Year of Bees (Paperback)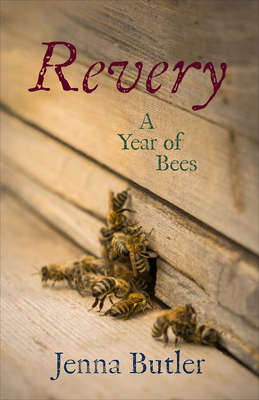 $16.00
Email or call for price
Description
---
After five years of working with bees on her farm in northern Alberta, Jenna Butler shares with the reader the rich experience of keeping hives. Starting with a rare bright day in late November as the bees are settling in for winter she takes us through a year in beekeeping on her small piece of the boreal forest. Weaving together her personal story with the practical aspects of running a farm she takes us into the worlds of honeybees and wild bees. She considers the twinned development of the canola and honey industries in Alberta and the impact of crop sprays, debates the impact of introduced flowers versus native flowers, the effect of colony collapse disorder and the protection of natural environments for wild bees. But this is also the story of women and bees and how beekeeping became Jenna Butler's personal survival story.
About the Author
---
Jenna Butler is the author of three critically acclaimed books of poetry, Seldom Seen Road, Wells and Aphelion; an award-winning collection of ecological essays, A Profession of Hope: Farming on the Edge the of Grizzly Trail ; and a poetic travelogue, Magnetic North: Sea Voyage to Svalbard.
Butler's research into endangered environments has taken her from America's Deep South to Ireland's Ring of Kerry, and from volcanic Tenerife to the Arctic Circle onboard an ice-class masted sailing vessel, exploring the ways in which we impact the landscapes we call home. A professor of creative writing and environmental writing at Red Deer College, she lives with seven resident moose and a den of coyotes on an off-grid organic farm in Alberta's North Country.