You are here
Back to top
The Seagull (Hardcover)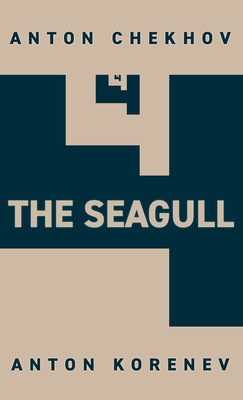 $29.95

Usually Ships in 1-5 Days
Description
---
"Many conversations about literature, little action, five poods of love." That is how Anton Chekhov described his comedy, in which Medvedenko loves Masha, Masha loves Treplev, Treplev loves Nina, and Nina loves Trigorin, all while Shamrayev loves Polina Andreyevna, Polina Andreyevna loves Dorn, Dorn loves Arkadina, and Arkadina loves Trigorin. The situation becomes less comedic for a little while when two of these characters fall in love with each other, but "the circumstances have unexpectedly made it so that" this arcadia does not last too long. There is "little action" in the play, just the characters living their lives: some suffer from the creative process, some search for fame, some desperately try to live, some constantly attempt to end their life--all while new art forms are struggling to coexist with the old. And--did we forget?--everyone is looking for love . . .
Translated by Anton Korenev, a Russian actor and director, this dramatic translation is deeply rooted in insights from his ongoing work on his own theatrical production as director and on the character of Trigorin as actor. Many textual and visual elements and clues that are essential to the story and character interpretation are presented in the English language for the first time. Additional materials, including the translator and director's selected notes and audio and video resources, are available on the complementary website theseagullplay.com.
Ч, the trademark and service mark for our undertakings related to The Seagull, is both a letter in the Russian alphabet and a number.
The letter, pronounced as ch], is the first letter of the following relevant words in Russian:
the family name of the playwright;
the name of the play ch ika];
the family name of the composer Pyotr Tchaikovsky, a contemporary and friend of Anton Chekhov, whose music is used extensively in the theatrical production;
the word for the number four chet re].
The number symbolizes:
the four acts;
the four seasons corresponding to each of the four acts;
the four movements of a symphony;
the four characters whose lives intertwine the most.