You are here
Back to top
Honda Motorcycles 1959-1985: Enthusiasts Guide (Hardcover)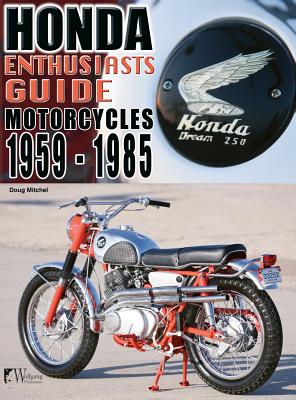 $51.95

Usually Ships in 1-5 Days
Description
---
Honda Motorcycles 1959 to 1985: Enthusiasts Guide
is designed to aid the non-professional motorcycle collector decide whether or not to buy and restore Honda motorcycles produced between 1959 and 1985.
For each of these models, author Doug Mitchel provides four to six paragraphs describing the bike in general terms including difference and similarities between the model being discussed and other similar models. In addition, bullet points for each model will include the following information: cost to acquire the project; value when finished; which bikes/models should not be restored due to declining value; and where to find the frame and engine numbers. This new book will also include what to look for when checking the condition of items like the paint and decals, chrome, seat, rubber parts, and suspension.
A general section at the back of the book will offer the reader help deciding where to buy classic bikes, where to get parts, who to call for help, and which parts of the restoration should be farmed out to experts with specific skills.