You are here
Back to top
Visualization: Inspirational Personal Development Guide For Loving Oneself Through Creative Visualization (Visualization Instruments (Paperback)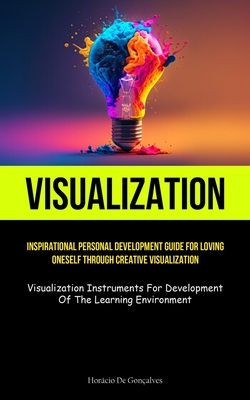 $10.99
Email or call for price
Description
---
The Visualization of Spatial Social Structure introduces the reader to new ways of examining social statistics, specifically those pertaining to people in locations. The author presents a novel combination of statistical focus, understanding of social structures, and innovations in visualization, describing the rationale and development of a new method of visualizing geographical research data.
The same analogy holds true for your mind. Your mind may have been filled with negative patterns and discouraging thoughts up until this point. You may have developed thought patterns characterized by fear, anxiety, hatred, illness, accident, failure, and unhappiness. This is true of the majority of individuals raised in the modern era. It is difficult to change one's life philosophy and form new, positive mental habits overnight.
The first edition of Visualization in Medicine and Life Sciences resulted from a workshop examining the significant data visualization challenges posed by emerging technologies in the life sciences. The workshop and the book addressed whether medical data visualization approaches can be designed or enhanced to meet these challenges, with the potential to be adopted by medical professionals.