You are here
Back to top
Diary of a Shipping Clerk - Volume 1 (Paperback)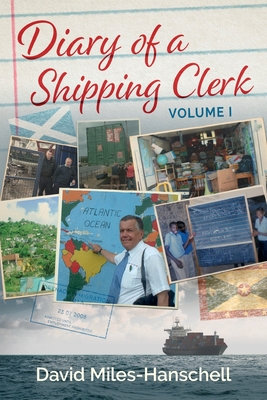 $17.00

Usually Ships in 1-5 Days
Description
---
A memoir documenting a rollercoaster ride of ups, downs, difficulties, disasters, stresses and successes in the work of a former teacher with a dream to transform classrooms all over the world.
In this diary - with great good humour and with present-day observations made with hindsight - David Miles-Hanschell documents tireless efforts to improve lives.
Hurricane Ivan struck the island of Grenada in the West Indies on Tuesday, 7 September 2004, causing widespread destruction. As well as creating devastation to individual lives, the category three storm wrecked power lines, healthcare, agriculture, and business from tourism - and only two of the country's 75 public schools remained undamaged.
Volume One of The Diary of a Shipping Clerk gives an account of David Miles-Hanschell's first endeavours to deliver ocean freight containers of salvaged, fit-for-purpose, surplus-to-requirements educational resources to three Grenada Government Schools (Grand Roy, Calliste and St Paul's) that had been devastated by the hurricane. David soon discovered that this was just a "tiny drop in the bucket of need", and so was determined to see if he could organise more shipments to the island's schools.
Thus began several years of dedication - aided by countless individuals - to transporting unwanted but useable school supplies from Scotland to schools all over the world desperate for such items.
His work has transformed numerous classrooms in many countries over the years.