You are here
Back to top
Marlene Dietrich (Paperback)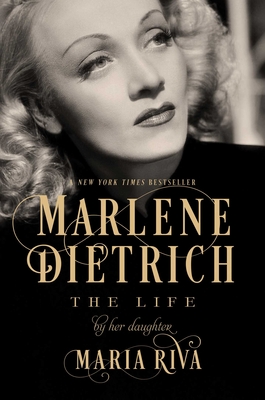 $21.95

Usually Ships in 1-5 Days
Description
---
Wildly entertaining, Maria Riva reveals the rich life of her mother in vivid detail. Opening with Dietrich's childhood in Berlin, we meet an energetic, disciplined, and ambitious young actress whose own mother equated the stage with a world of vagabonds and thieves. Dietrich would quickly rise to stardom on the Berlin stage in the 1920s with her sharp wit and bisexualality—while wearing the top hat and tails that revolutionized our concept of beauty and femininity. Dietrich comes alive in these pages in all of her incarnations: as muse, artistic collaborator, bonafide movie star, box-office poison, lover, wife, and mother. She would stand up to the Nazis and galvanize American troops, eventually earning the Congressional Medal of Freedom. There were her artistic relationships with Josef von Sternberg (The Blue Angle, Morocco, Shanghai Express), Colette, Erich Maria Remarque, Noël Coward, and Cole Porter, and her heady romances. In her final years, she would make herself visibly invisible, devoting herself to the immortality of her legend. Marlene Dietrich: The Life captures this complex and astonishing woman. Maria Riva's biography of her mother has the depth, range, and resonance of a novel and captures the conviction and passion of its remarkable subject.
About the Author
---
Maria Riva was born in Berlin in 1924 and is the only child of Marlene Dietrich. Maria performed in Germany and Italy as part of a USO troupe during World War II and taught acting at Fordham University upon her return to the United States. She has performed on Broadway, radio, television, and film and has been nominated for an Emmy. Maria continues an active life in California and spends time visiting her sons and grandchildren.
Praise For…
---
Gossipy, elaborately
detailed, and greatly entertaining.  Riva
leaves no sequin unturned.

Riva has a remarkable
good eye. [Her book] completes the portrait of Marlene Dietrich.

Entertaining.  The Dietrich image remains fabulous.

Dietrich has
remained, in the public mind, an alluring legend. What remains when the myth is
stripped away? Dietrich wanted her daughter to write her biography.  [It is] the only biography to rely on her
diaries and letters.