You are here
Back to top
The Cottage Fairy Companion: A Cottagecore Guide to Slow Living, Connecting to Nature, and Becoming Enchanted Again (Mindful Living, Home Design fo (Paperback)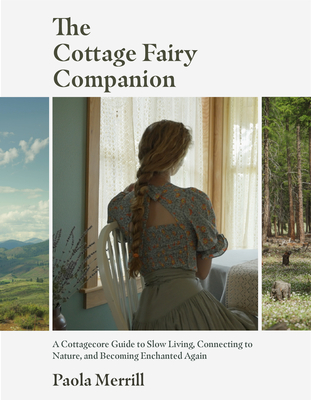 $22.99

Usually Ships in 1-5 Days
Description
---
A Cottagecore Inspired Guide for Mindful Living Anywhere
"This book presents an easy entry point for readers interested in exploring mindfulness and the cottagecore lifestyle." -Library Journal review
#1 Best Seller in Small Homes & Cottages, Folkcrafts, Architectural Decoration and Ornaments, Fiber Arts & Textiles, Seasonal Crafts, Architecture, Home Design Decorating & Design
The Cottage Fairy Companion is your accessible and beautiful guide to mindful living. It teaches the fundamentals of cottagecore style through the practices of The Cottage Fairy's daily life.
Romanticize your life anywhere. Open your eyes to the everyday magic right in front of you. Gain a new perspective through what nature teaches you about finding beauty through the good times and the bad. Everyone--from city-dwellers to country bobkins--can find delight in this book. You don't need a cottage in the rustic countryside to achieve a cottagecore aesthetic, or to apply aspects of slow living to your daily life.
Use mindfulness for healing and fulfillment. Paola Merrill, author and creator behind the popular YouTube channel The Cottage Fairy, left a hectic life in the city for the rural mountains in search of a deeper connection to herself and the world. She learned that nature is the biggest teacher of all--if we open our eyes to its wisdom. Mindful living can be applied in most walks of life, and Merrill's writing encourages you to find healing and fulfillment, wherever you are.
Inside this enchanting book on mindful living, you'll find:
Insight to creating a cozy and inspiring space, living in alignment with natural cycles and seasons, and gardening and making tea
Original illustrations and breathtaking photos of the author's cottage, crafts, and the countryside
Calming, meditative prose to promote tranquility and stillness in a hectic world
If you liked Cozy White Cottage, Simply Living Well, or The Little Book of Cottagecore, you'll love The Cottage Fairy Companion.