You are here
Back to top
A Women's History of the Beatles (Paperback)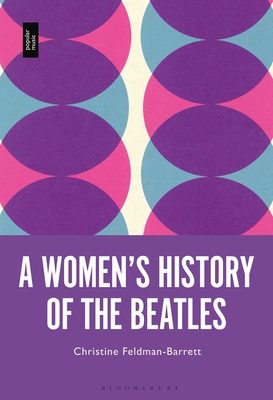 $43.95

Usually Ships in 1-5 Days
Description
---
A Women's History of the Beatlesis the first book to offer a detailed presentation of the band's social and cultural impact as understood through the experiences and lives of women. Drawing on a mix of interviews, archival research, textual analysis, and autoethnography, this scholarly work depicts how the Beatles have profoundly shaped and enriched the lives of women, while also reexamining key, influential female figures within the group's history.

Organized topically based on key themes important to the Beatles story, each chapter uncovers the varied and multifaceted relationships women have had with the band, whether face-to-face and intimately or parasocially through mediated, popular culture. Set within a socio-historical context that charts changing gender norms since the early 1960s, these narratives consider how the Beatles have affected women's lives across three generations. Providing a fresh perspective of a well-known tale, this is a cultural history that moves far beyond the screams of Beatlemania to offer a more comprehensive understanding of what the now iconic band has meant to women over the course of six decades.
About the Author
---
Christine Feldman-Barrett is a Senior Lecturer in the School of Humanities, Languages and Social Science at Griffith University, Australia, and is a member of the Griffith Centre for Social and Cultural Research. She is the author of 'We are the Mods': A Transnational History of a Youth Subculture (2009), the first scholarly book dedicated to the history and global reach of Mod culture, and the editor of Lost Histories of Youth Culture (2015). She has published on topics of youth culture history in various collected volumes and in the Journal of Youth Studies, Space and Culture, Feminist Media Studies, and Popular Music and Society.