You are here
Back to top
Comm Check...: The Final Flight of Shuttle Columbia (Paperback)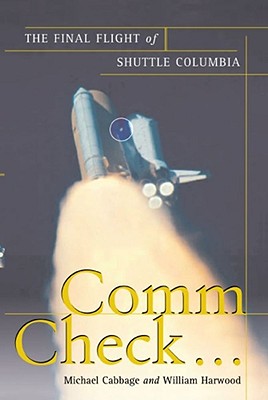 $22.95

Usually Ships in 1-5 Days
Description
---
On February 1, 2003, the unthinkable happened. The space shuttle Columbia disintegrated 37 miles above Texas, seven brave astronauts were killed and America's space program, always an eyeblink from disaster, suffered its second catastrophic in-flight failure. Unlike the Challenger disaster 17 years earlier, Columbia's destruction left the nation one failure away from the potential abandonment of human space exploration. Media coverage in the immediate aftermath focused on the possible cause of the disaster, and on the nation's grief. But the full human story, and the shocking details of NASA's crucial mistakes, have never been told -- until now.

Based on dozens of exclusive interviews, never-before-published documents and recordings of key meetings obtained by the authors, Comm Check takes the reader inside the conference rooms and offices where NASA's best and brightest managed the nation's multi-billion-dollar shuttle program -- and where they failed to recognize the signs of an impending disaster. It is the story of a space program pushed to the brink of failure by relentless political pressure, shrinking budgets and flawed decision making. The independent investigation into the disaster uncovered why Columbia broke apart in the sky above Texas. Comm Check brings that story to life with the human drama behind the tragedy.

Michael Cabbage and William Harwood, two of America's most respected space journalists, are veterans of all but a handful of NASA's 113 shuttle missions. Tapping a network of sources and bringing a combined three decades of experience to bear, the authors provide a rare glimpse into NASA's inner circles, chronicling the agency's most devastating failure and the challenges that face NASA as it struggles to return America to space.
About the Author
---
Michael Cabbage is the space editor for the Orlando Sentinel. Before that, he wrote for Florida Today and the South Florida Sun Sentinel. He has covered more than 40 shuttle missions and written about spaceflight on three continents. He was nominated for a Pulitzer Prize in 2001/2002.

Bill Harwood has been the Senior Space Consultant for CBS News since 1992. For the previous decade he was Cape Canaveral Bureau Chief for UPI. He also covers space exploration for The Washington Post and Astronomy Now magazine. He lives in Merritt Island, Florida.