You are here
Back to top
Tasting Coffee: An Inquiry Into Objectivity (Paperback)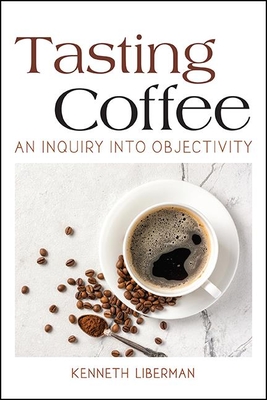 $35.95

Usually Ships in 1-5 Days
Description
---
Winner of the 2023 Distinguished Book Award presented by the Ethnomethodology and Conversation Analysis section of the American Sociological Association

At once ethnographic and phenomenological, Tasting Coffee investigates the global chain of coffee production "from seed to cup," stopping at every stage along the way to describe the tasting practices of each stakeholder purveying coffee. The ethnomethodological care of these descriptions derives from an attunement to just how these stakeholders discover and describe the flavors of coffee and how they convert subjective experience into objective knowledge. The methods and protocols of sensory science are also examined and assessed in their lived details, making this study also a contribution to the sociology of science. Based upon a decade of research in fourteen countries, author Kenneth Liberman provides a nonessentialist ontology of coffee, its history, and its production. The world of coffee becomes a microcosm in which many realities of postmodern humanity are exposed and clarified--with the thoughts of Edmund Husserl, Alfred Schutz, Martin Heidegger, Hans-Georg Gadamer, Emmanuel Levinas, Maurice Merleau-Ponty, Jacques Derrida, Ludwig Wittgenstein, Aron Gurwitsch, and Harold Garfinkel--even as these naturally occurring case studies provide fresh specifications for these thinkers' ideas.
About the Author
---
Kenneth Liberman is Professor Emeritus of Sociology at the University of Oregon. His many books include More Studies in Ethnomethodology, also published by SUNY Press.