You are here
Back to top
Acoustical Materials: Solving the Challenge of Vehicle Noise (Paperback)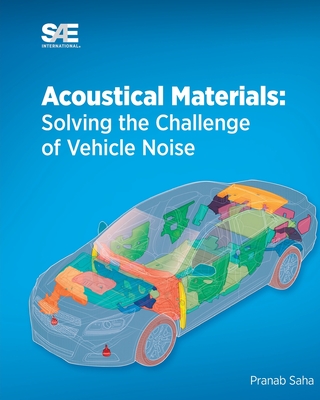 $56.00

Usually Ships in 1-5 Days
Description
---
What is acoustics? What is noise? How is sound measured? How can the vehicle noise be reduced using sound package treatments? Pranab Saha answers these and more in Acoustical Materials.
Acoustics is the science of sound, including its generation, propagation, and effects. Both types of propulsion unit vehicles on the market today-internal combustion engine (ICE) vehicles and electric motor-powered vehicle (EV)-have shared noise concerns:
Engine/transmission noise for ICEs; electric motor and other propulsion related noise for EVs
Tire and road noise for both ICEs and EVs
Wind noise for both ICEs and EVs
Vehicle noise and vibration issues have been there almost from the inception of vehicle manufacturing. While it is difficult and costly to modify the sources of vehicle noise and vibration, it is less expensive and relatively simple to produce and install a sound package treatment to reduce in-cabin noise and vibration. In Acoustical Materials, readers will grasp the science of sound absorption and comprehend how sound absorbers are created and used in vehicle manufacturing, including details on:
Sound absorbers
Sound barriers
Vibration dampers
Sound provides information on the proper operation of the vehicle, but if unchecked, can detract from the consumer experience within the vehicle and create noise pollution outside the vehicle. Acoustical Materials provides essential information on the basics of sound, vehicle noise sources, how these are measured, how vehicle owners perceive sound, and, ultimately, how to solve noise problem in vehicles.