You are here
Back to top
Country Music: A Very Short Introduction (Very Short Introductions) (Paperback)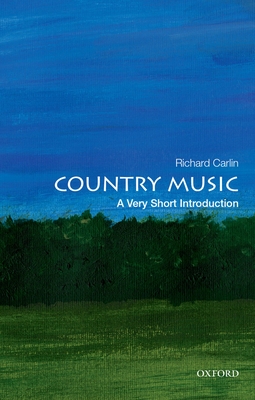 $11.95

Usually Ships in 1-5 Days
Description
---
Country Music: A Very Short Introduction presents a compelling overview of the music and its impact on American culture. Country music has long been a marker of American identity; from our popular culture to our politics, it has provided a soundtrack to our national life. While traditionally associated with the working class, country's appeal is far broader than any other popular music style. While this music rose from the people, it is also a product of the popular music industry, and the way the music has been marketed to its audience is a key part of its story. Key artists, songs, and musical styles are highlighted that are either touchstones for a particular social event (such as Tammy Wynette's "Stand By Your Man," which produced both a positive and negative backlash as a marker of women's roles in society at the beginning of the liberation movement) or that encompass broader trends in the industry (for example, Jimmie Rodgers' "T for Texas" was an early example of the
appropriation of black musical forms by white artists to market them to a mainstream audience). While pursuing a basically chronological outline, the book is structured around certain recurring themes (such as rural vs. urban; tradition vs. innovation; male vs. female; white vs. black) that have been documented through the work of country artists from the minstrel era to today. Truly the voice of the people, country music expresses both deep patriotism as well as a healthy skepticism towards the powers that dominate American society. Country Music: A Very Short Introduction illuminates this rich tradition and assesses its legacy in American popular music culture.
About the Author
---
Richard Carlin is the Grammy Award-winning author of numerous books on popular music, including The Big Book of Country (1995) and Worlds of Sound: The Story of Smithsonian Folkways (2008). He is also an executive editor of art, art history, and music at Oxford University Press.